17 of the Best Places in Canada for Solo Travelers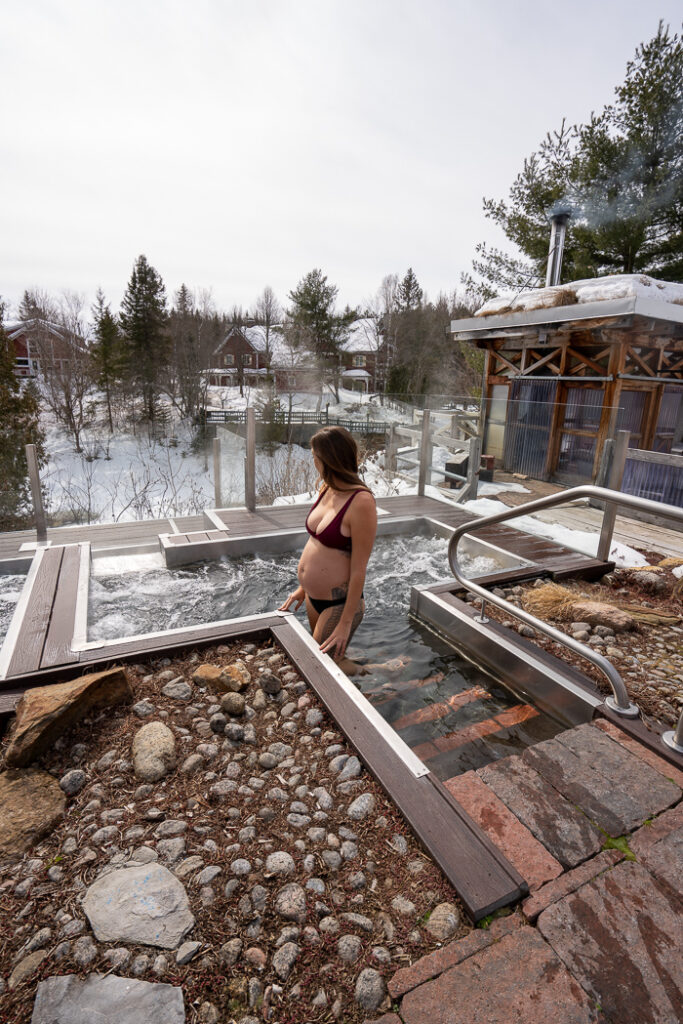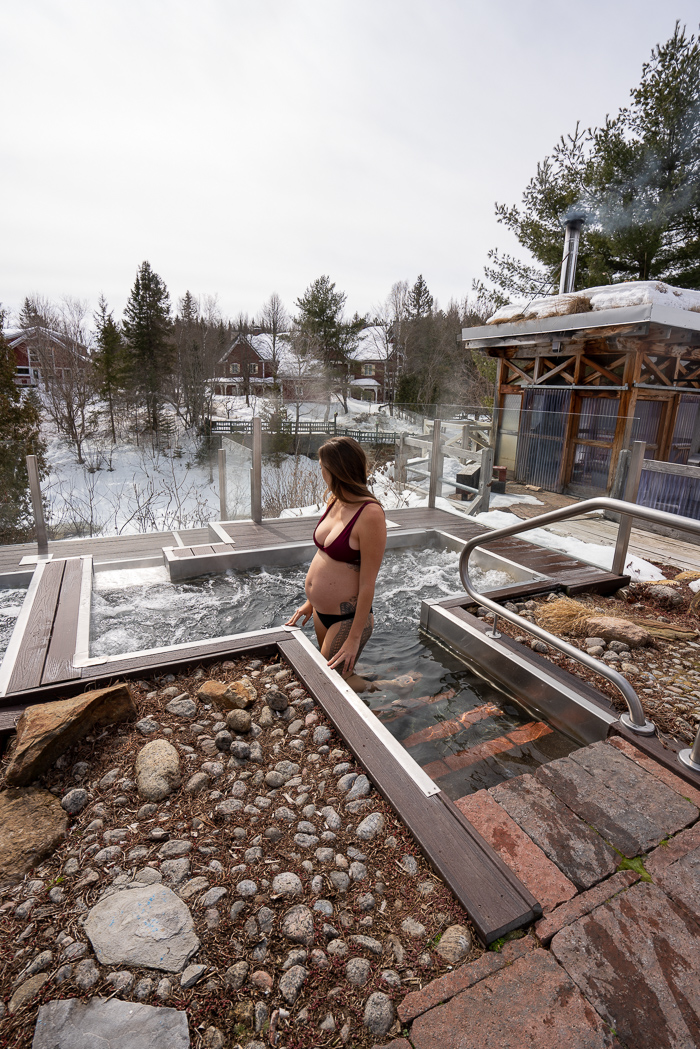 What could be more epic than seeing the northern lights? Seeing them in complete silence, taking in the beautiful solitude of the moment. Churchill, Manitoba, is undoubtedly one of the greatest places in the world to see this phenomenon, due to its proximity to the auroral oval in the remote subarctic. That said, this destination is certainly not for cold-weather haters, especially considering that the best time to see the northern lights is the dead of winter.
Besides beholding the iconic aurora borealis, there's plenty of other splendid things to do in Churchill. Take a snowmobile over a frozen bay to visit a shipwreck, go dog-sledding, or check out the many murals in Churchill, which touch on the current global climate crisis.
6. Winnipeg, Manitoba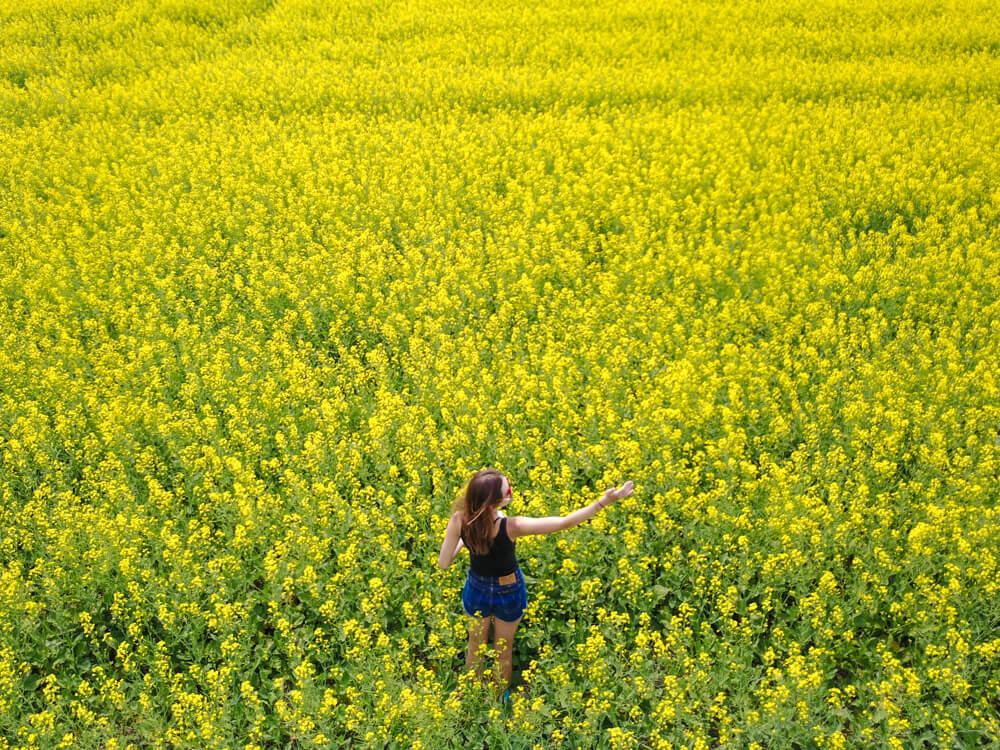 When I told some Canadian friends that I was heading to Winnipeg for a couple weeks last summer, they scratched their heads and asked why. Manitoba must be Canada's most underrated province, yet it's probably the friendliest and one of the least crowded to travel through in the summer months. It also has thousands of lakes, so if you're into paddling, it's the ideal place to get some solitude.
I joined a multiday canoeing adventure right out of Winnipeg, enjoyed the summer Fringe Festival, and took a road trip around Lake Winnipeg (you can read more about that on my Manitoba writeup on Alamo's Scenic Drive). Plus, it's a great place for some pampering, as the wellness scene is hot right now.
7. Montréal, Quebec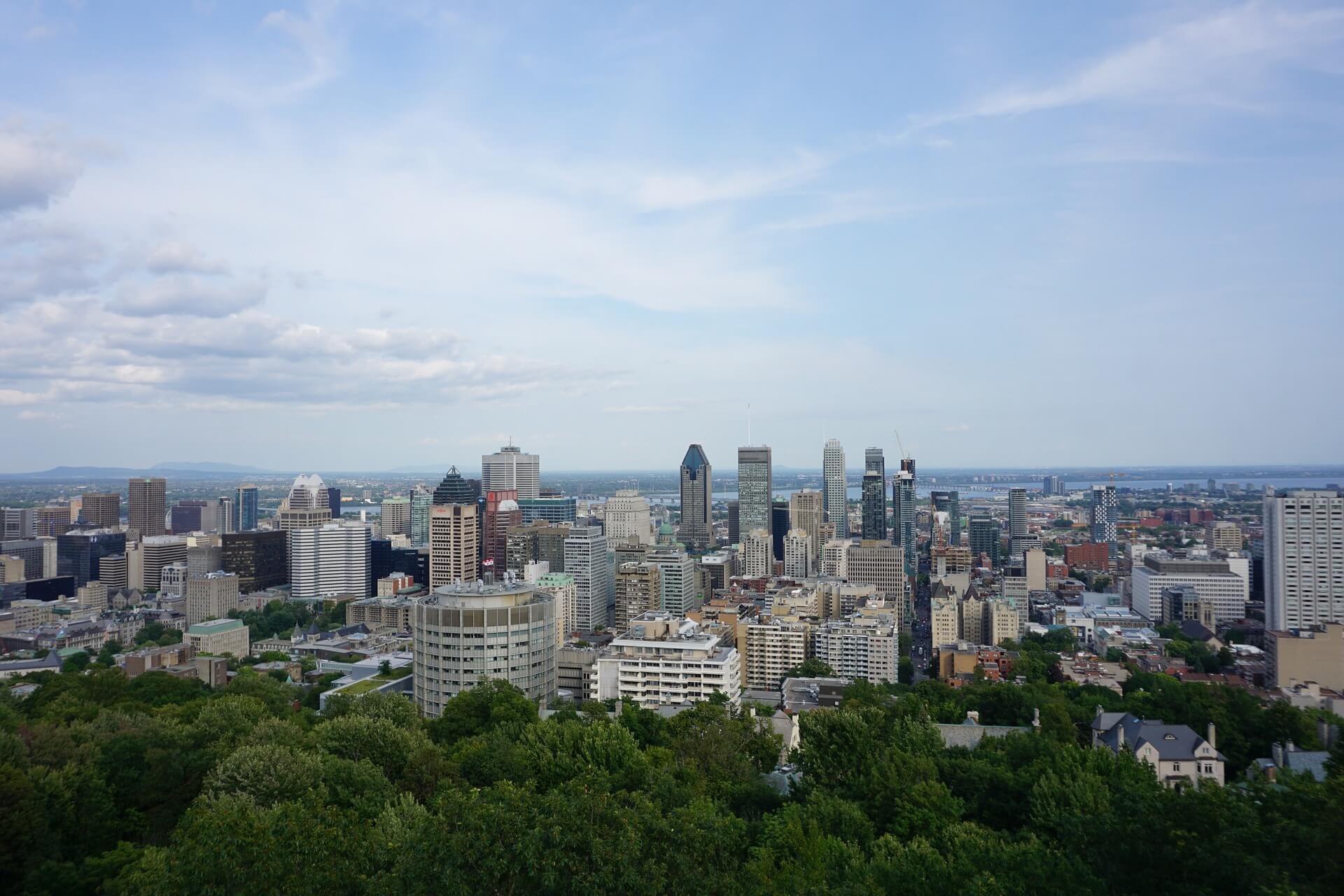 "Montréal is an absolutely amazing city that combines the best of North America and Europe into one very walkable place. The people are friendly, and there is a ton to do. Old Montréal is full of cafés and European charm… a perfect way to spend a Sunday. Centre-ville is the main part of Montréal and has everything you could want: bars, restaurants, museums and culture. The people… are beautiful and incredibly fashion-forward. The city would certainly be more enjoyable, however, if you speak French and could be slightly intimidating to a solo traveler that doesn't speak any French at all (most people in Montréal do speak English, but a little bit of French does go a long way)." — Paige of Miss Travel
8. Ottawa, Ontario
"Despite being the capital of Canada, Ottawa is often skipped over for the bigger, brighter cities of Toronto and Montreal. However, for solo travelers, Ottawa is a a great choice. Part of [its] charm is that it has the big-city attractions with a friendly, small-town feel and lots of green space. It's also really easy to get around. Museums, art galleries, parks, the parliament buildings, and the historic Byward Market are all within walking distance of one another.
"Ottawa is also a student city, with two large universities and a college, so there are plenty of young people around. Plus… locals are known to be super friendly. It's pretty common to strike up a conversation with a complete stranger while waiting for a coffee or… admiring artwork in the National Gallery of Canada. If you visit during the summer, head to Major's Hill Park or Nepean Point. Both are favorite hangout spots for locals looking to soak up the sun." — Hannah of Eat Sleep Breathe Travel
9. Killarney Provincial Park, Ontario
"Solo travel is obviously a lot about spending time on your own, but I've never felt so alone (in a good way) as I did in Killarney Provincial Park. This is THE place to try canoe camping: paddle from lake to lake, pitch your tent in solitude near the shore, and climb the surrounding granite hills for gorgeous views. The park is so beautiful, it inspired members of the Ontario Society of Artists to capture it in numerous… paintings and watercolors. During the summer, you should leave your flysheet in the bag and sleep under the starry sky, listen closely to the noises of the forest, and spot local wildlife from your sleeping bag!
"For safety and additional paddle power, I hired a guide from Killarney Outfitters. They also provided all the gear and food necessary for a successful and bear-free weekend in the park. If this is your first canoe camping trip — like it was for me — I can only recommend heading out with a guide who is experienced and skilled in order to keep you safe and entertained." — Kathi from Watch Me See
10. Vancouver Island, British Columbia
"Vancouver Island is a fantastic destination for solo travelers who love the outdoors. It has all the gorgeous scenery of the Pacific Northwest with even more snowy mountains, and all on an island off the west coast of Canada. Don't miss the rugged coastline of Tofino, surrounded by ancient rainforest and [featuring] some of the best surfing and whale-watching you can find, worth visiting in both summer and winter. If you're on the island from May to September, the West Coast Trail is a 5–7-day hike in the Pacific Rim National Park that calls itself 'the hike of a lifetime.'
"Check out Victoria, the capital of British Columbia and the biggest city on Vancouver Island, which feels kind of like a British city transplanted [to] Canada, but with a hippie vibe. The people are friendly and often environmentally conscious, which is no surprise given the beautiful surroundings they live in. You can explore Vancouver Island by public transport, hiring a car, or hitchhiking, which is fairly common on the island." — Sonja of Migrating Miss
11. Vancouver, British Columbia
"Canada was actually one of the first places I ever traveled to solo. I fell in love with the country — and in particular with beautiful Vancouver! For me, Vancouver is one of the few places in the world which has everything: beach, mountains, beautiful nature, and big-city life. The city center… is easily accessible by public transport and even by foot, making it perfect for solo travelers. There's a wide range of good accommodations, from hostels to hotels — or just try Couchsurfing. That's what I did, and I met some great people. It's true that Canadians are the friendliest people on earth!
"A place you can't miss is the beautiful Stanley Park, [which offers] beautiful views of the harbor and the skyline. If you're looking for a nice workout, hike up the Grouse Grind — you'll be rewarded by spectacular views of the city. Afterwards, you can relax on the city beach and enjoy the sunset.
"For me, Vancouver is the perfect city — enjoy your visit!" — Patrick of German Backpacker
12. Sunshine Coast, British Columbia
"Everyone loves Vancouver, and rightfully so. It is perfect for the solo traveler, with its bustling bars and jumping hostels, but visitors keep missing a gem over the water, Canada's Sunshine Coast. The Sunshine Coast is made up of lots of small towns and even more lakes. Getting around is the only stumbling block for solo travelers, as the bus service isn't that well connected. However, that really isn't an issue, because the types of travelers that hit the Coast in BC are relaxed, friendly, and always willing to take others along with them on their trip.
"Staying at Up the Creek in Roberts Creek comes highly recommended for its relaxed vibes, hammocks on the porch, and free bikes to pedal to the bigger towns of Sechelt and Gibsons. Don't be fooled by the one-shop village status: Roberts Creek has a big social calendar of live bands and fayres. The number of return visitors (family, couple, adventure, yoga loving, or solo) is a testament to just how lovely the Sunshine Coast is." — Gemma of Two Scots Abroad
13. Calgary, Alberta
"Calgary is basically Canada's answer to Denver. A hip, modern city that's an easy drive to Banff and the rest of the Canadian Rockies, [it] is small, with a distinct neighborhood vibe. Take in the views from Calgary Tower, stop by Canada Olympic Park, and peruse the boutiques, restaurants, and bars downtown on Stephen Avenue Walk. If you come in July, the Calgary Stampede is the big summer to-do, with rodeos, concerts, and Western events that make for a two-week party." — Lauren of The Down Lo
14. Québec City, Québec
"What intrigues and excites me about Québec City is the French influence on everything, be it food, architecture, or the spoken language. You will wonder if Canada has a Narnia-like hidden wardrobe that leads you into France! The colorful buildings with their fairytale-esque appearance add to this illusion. Fear not if you don't know French though — Québec City is mostly bilingual. However, not everyone speaks fluent English, so keep a map of the city handy, and I advise you to learn a few useful sentences in French.
"Based on just one statistic, Québec City already ranks high for solo female travelers as the province with the lowest crime rate in Canada. Other factors that will push Québec City to the top of the list are: friendly locals, year-round beauty and activities, art and culture, [being a] bike-friendly destination, and that sweet.. sweet.. maple taffy!" — Pari of Traveling Pari
15. Kananaskis Country, Alberta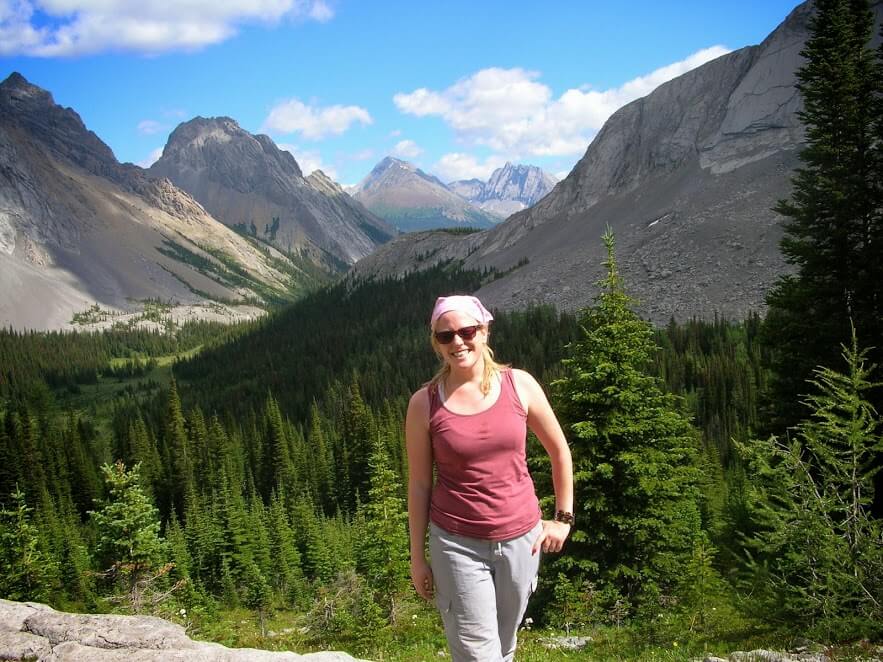 "I have taken many exhilarating solo trips to such far-flung places as post-earthquake Haiti and Mali in West Africa, but as a native Albertan, one of my absolute favorite places in the world is a lesser-known outdoor gem called 'Kananaskis Country.' This large natural area consists of multiple provincial parks stitched together along Highway 40, which is about an hour's drive west of Calgary. With soaring Rocky Mountain vistas, pristine glacial lakes, stunning alpine meadows, and a fraction of the crowds that Banff National Park attracts, K Country is a world-class destination in its own right, and offers plenty of opportunities for a solo trip in the mountains.
"Active women can get lost in the beautiful sights and dizzying heights on any of the superlative hiking, cycling, and cross-country ski trails that will suit all skill levels. As always when traveling solo, some safety precautions should be taken, so always leave your itinerary with a trusted friend or family member, and carry bear spray when on the trails. Making noise is the best deterrent against run-ins with carnivores, so sing a song to yourself like no one is listening, except for the bears!
"For a taste of rustic luxury, book yourself into the beautiful and remote Mount Engadine Lodge and sample the delicious locally inspired cuisine while watching the sun set over the meadow from the lodge's expansive wrap-around deck. Included in the nightly rates are afternoon high tea with scrumptious treats, an award-worthy dinner, a hearty breakfast, and a packed lunch to take with you on any number of the adventures [in] the area. In the winter, you could snowshoe [in] the lodge's meadow, or ski any of amazing nearby trails. In the warmer months, there are endless hiking opportunities and the chance to cycle to the top of the highest paved road in Canada. The possibilities are limited only by how much energy you have.
"For ladies seeking a more relaxing retreat in the mountains, check into the Delta Hotels Kananaskis Lodge for a weekend of pampering and fine dining in the most gorgeous mountain setting.
"If Kananaskis is not on your radar for solo female travel already, it should be now. Its exhilarating mountain scenery and breathtaking adventures will give any adventurous woman the chance to get away from it all in the most incredible setting." — Thea of Zen Travellers
16. Toronto, Ontario

"Despite Canada being my neighbor, I've not explored it as much as I'd like to say. I grew up going to Niagara Falls a lot, and I've been to the charming and breathtaking Victoria. Last fall, however, I took my first solo trip to Canada and my first trip ever to Toronto. Like many do, I fell head over heels for this diverse city. Toronto is perfect for a solo traveler, and even an inexperienced one at that. The city is easy to navigate, I never felt unsafe (don't ever let your guard down though), and the city is extremely walkable, but there is also great public transportation. I stayed in both a hostel and Couchsurfed during my time there, and both proved perfect for meeting other people and bettered my solo experience even more!
"My favorite things to do include exploring the extensive street art, including Graffiti Alley and Underpass Park, spending a day in Kensington Market wandering through the shops and sampling food, finding unique coffee shops (my favorite was Odin, a Scandinavian-inspired café and bar), and eating my way through Toronto. You can find just about any cuisine imaginable in Toronto, and as a vegan, I had absolutely no trouble eating to my heart's content. Don't forget to keep your eyes peeled as you're walking around to see all the fun and eclectic parts of the [city], such as an entire store devoted to condoms, a Harry Potter–themed shop, and a dog fountain." — Ashley of The Southern Gypsy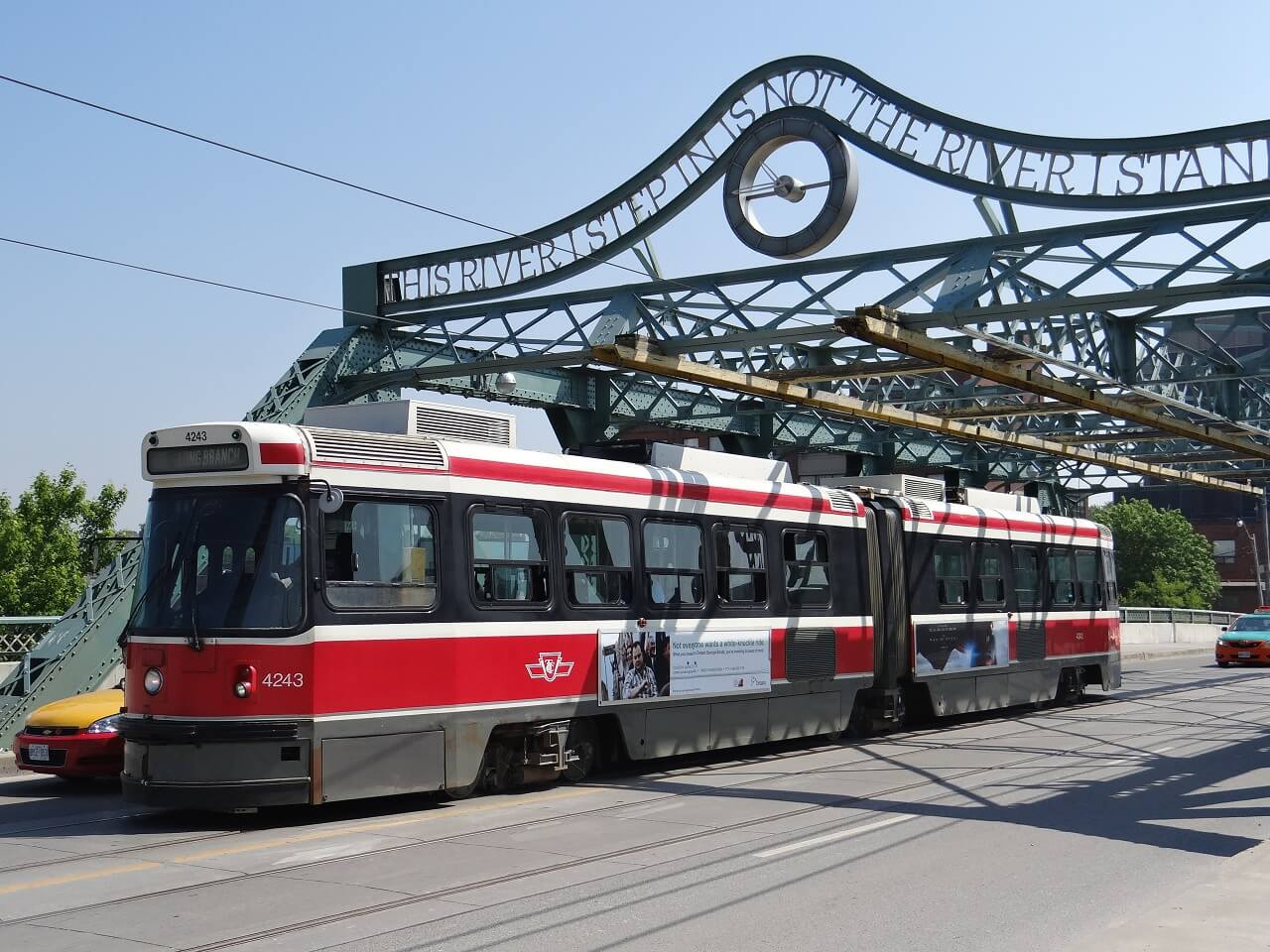 "My first experience with Toronto was when I arrived for the annual international film festival, when the city is teeming with movie stars and film hopefuls..  I was pleasantly surprised to find the city easy to navigate on my own by foot, subway, or tram. You can peek into [history] at the Fairmont Royal York Hotel and Casa Loma castle, marvel at the modern CN Tower, and indulge in the farmers market's offerings at the St. Lawrence Market.  When you look past the poutine, you'll find a city of diverse food neighborhoods (Little Italy, Little Portugal, Leslieville, and The Annex) and food trucks serving a (really good)  taste of the world.  Uniquely Toronto attractions are the Hockey Hall of Fame, the Bata Shoe Museum (yes, a museum celebrating shoes!), and shopping at Hudson's Bay. Toronto celebrates its residents and welcomes new guests with warm Canadian hospitality, so that your visit is one of many yet to come." — Suzanne of Phila Travel Girl
17. St. John's, Newfoundland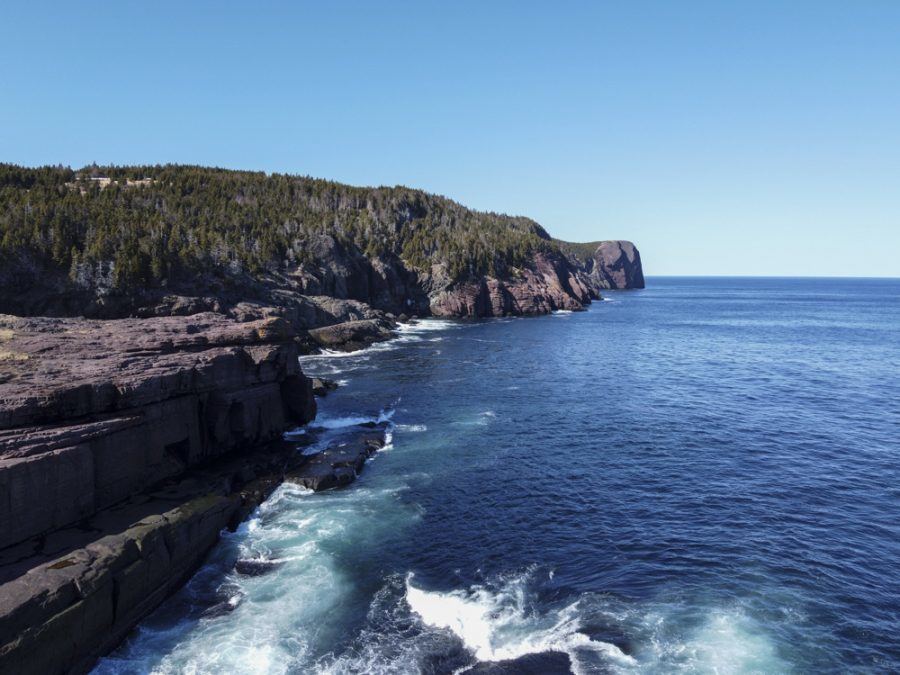 This small city may be one of the least populated capital cities in the country, but it's packed with things to do to keep any solo traveler sufficiently occupied. For the outdoorsy solo traveler, check out the East Coast Trail, which stretches a whopping 336km [209 miles] along the eastern coastline of Newfoundland. You can hike it in chunks or embark on a rugged backpacking journey along any of the 25 wilderness trails.
There's a lot of history and charm to St. John's, which you can check out at Signal Hill National Historic Site and the Quidi Vidi village. The downtown area of the city is vibrant, colorful, and full of kitschy shops and restaurants. This is a superb place to immerse yourself in Eastern Canada's robust culture. Locals here are extremely friendly, so you likely won't feel so alone.
Bonus: Music Festivals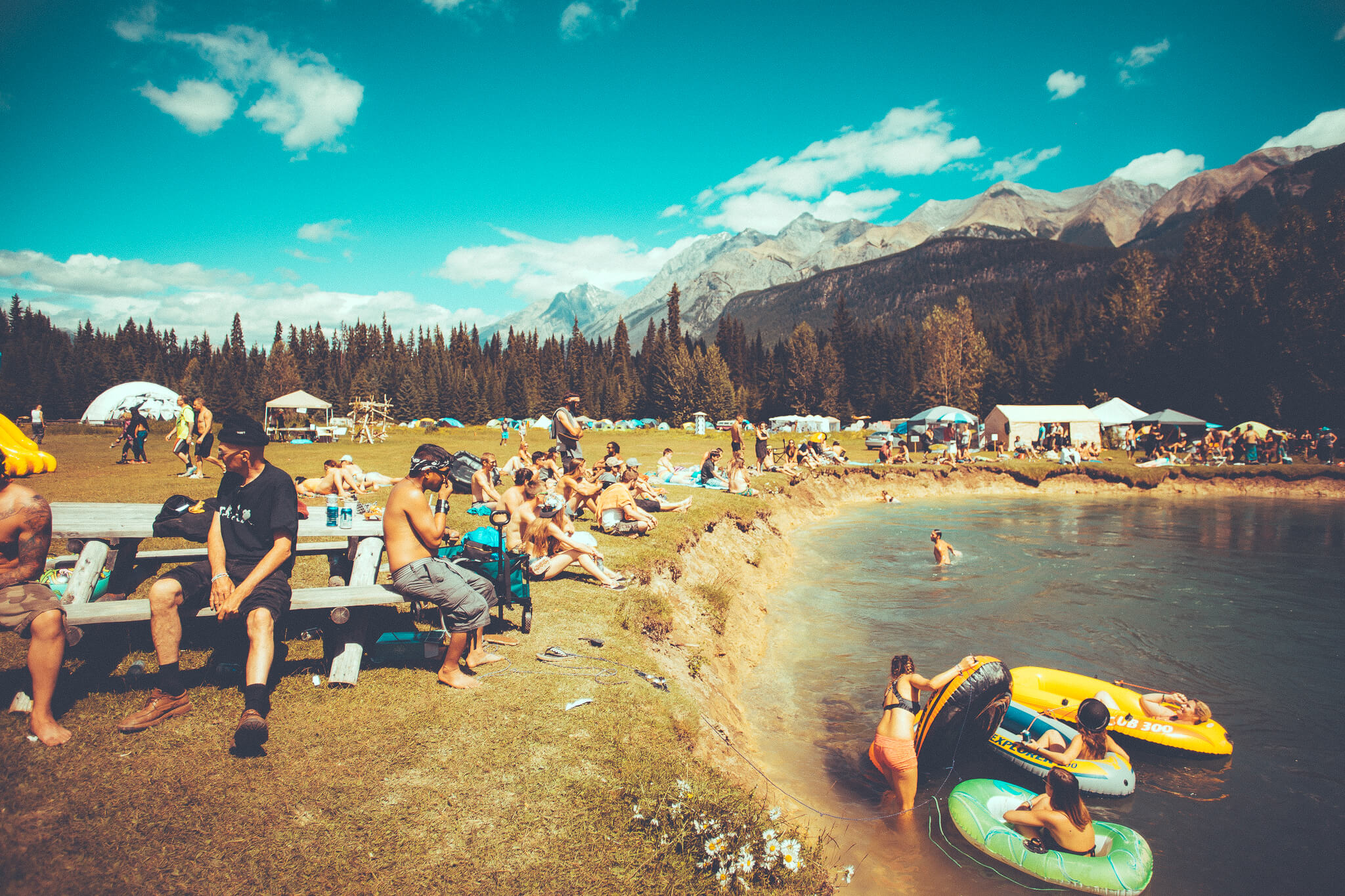 "Canada is without a doubt one of the most picturesque countries in the world, so that means it's home to plenty of pretty amazing… locations for events. I'd argue it's also the best country in the world to attend a music festival by yourself, because Canadians are the nicest people in the world! So polite, kind, and unbelievably hospitable. There are tons of incredible music festivals in Canada to choose from, but I'd personally recommend events like Shambhala, Astral Harvest, Motion Notion, and Osheaga Festival if you're looking for a solid party! The festival atmosphere is truly intoxicating at these events, and I guarantee you'll leave the festival with so many new amazing friends. While most people would never think of attending an event like this alone, it can be one of the most rewarding experiences!" — Dave of Jones Around the World
Leave a comment